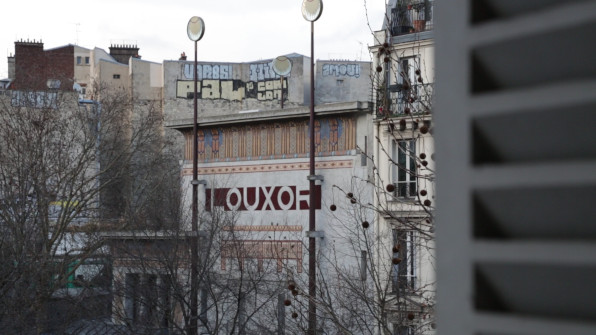 02.04. um 19:00 "Mithly"
Film Screening and conversation between Najwa Ahmed & Julian Volz


Until the early 20th century, unlike any other region in European imagination, the Arabic-speaking world was associated with male homoeroticism. Through their writings and travels, intellectuals such as André Gide and Oscar Wilde contributed to establishing the "Orient" as a place of gay longing. While these imaginations still resonate, the Arabic-speaking world today is usually marked as deeply homophobic. Much less present in the West are the testimonies of homosexual struggles for emancipation and a lively queer culture that is sometimes lived more openly and sometimes more covertly. These struggles persist in contrast to the ostracism and criminalization of same-sex desire introduced by the former colonial powers and promoted by Islamist movements.

The film Mithly deals with orientalist fantasies about homosexuality and examines the role of same-sex desire in the construction of two supposedly incommensurable and hierarchically ordered cultural spaces. It also provides insights into the positions of artists from the region itself who confidently counter these orientalist approaches with their own queer visual practice.

(B 2019, 94 Min, D: Julian Volz) Two-Channel Documentary film with: Mohamad Abdouni, Antoine Idier, Abdellah Taïa & Akram Zaatari
Language: French and English with English subtitles

Najwa Ahmed: a Palestinian writer, curator, and filmmaker, based in Berlin. Her artistic practice explores themes of intersectional identity, gender, displacement and disbelonging using diverse artistic mediums such as Land Art, writing, filmmaking and visual art. Her curatorial work is motivated by her belief in our collective memory and the need to platform our own narratives.