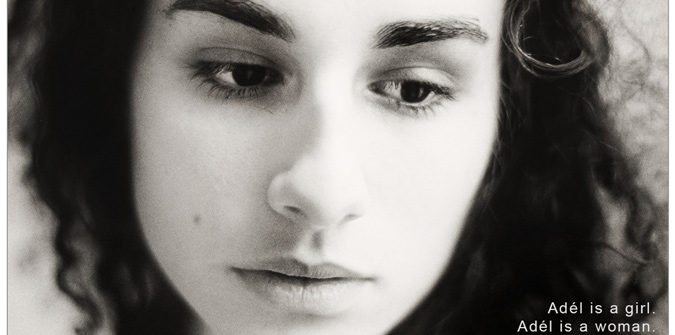 Finissage/Closing Event on March the 15th at 7:30 pm

After three months we celebrate the closing event of the exhibition "Getting to know Adél" by Csilla Szabó with a concert by Adél Onodi and Anna Weimer.

Csilla Szabó:

I first met Adél Onodi in the Hungarian Cultural Centre in Berlin: there was this beautiful, really young girl standing alone in the doorway, surveying the crowd with a cutting glance.

About a month later she proposed the idea of doing an artistic project about her transition: She wanted to tell her story, for her own identity and her own self- justification, and she also wanted to stand up for other transgender people.

I photographed her after she recovered from her final operation, after her second (or real) birth, so I immediately saw that it was a special period; she was like a teenager, still learning to use her new body. She was proud of it, happy with it, but still getting used to wearing it.

Every photograph stands on its own. It is not a raw documentary series, but single images lined up on rows of thin thread; the pictures hang like drying laundry, exposed to light. And the dirt, being washed out from the sheets, hangs next to them in the form of text excerpts. The writing doesn't have a continuous storyline, they are cut-outs, a collage ranging from general facts to the deeply personal: minute bits of her life, as if we were watching her through a prism and all the things that made her who she is today are again separated and shown one-by-one.